Great American Grocery Store in Prattsville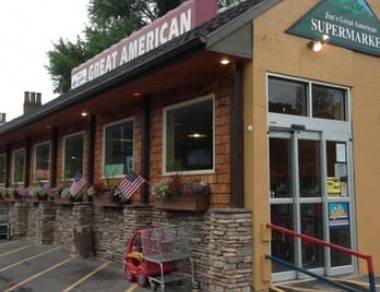 Jim's Great American is a Local Grocery Store right on Main Street in Prattsville.  
Fresh food, snacks, good meat selection, sweets, fresh baked goodies (donuts, muffins, cakes, pies, breads, etc), the deli, where you can get any sort of sandwich made, wide beer selection (in a separate walk-in cooler room), and more!  

Friendly staff, good selection, great location.
Jim's Great American is one of the best local grocery stores in this area!
Phone: (518) 299-8581