Hunter Zipline - the longest & highest zipline canopy tour in North America!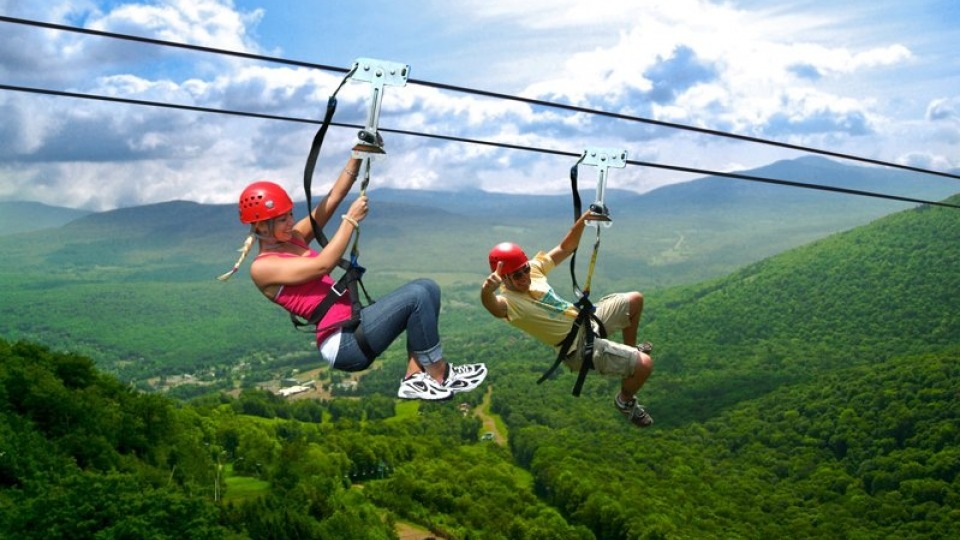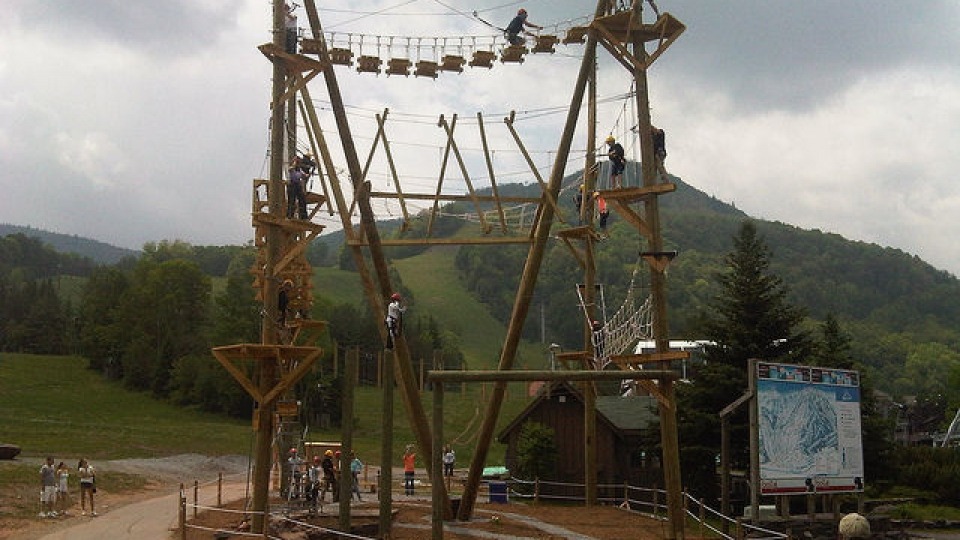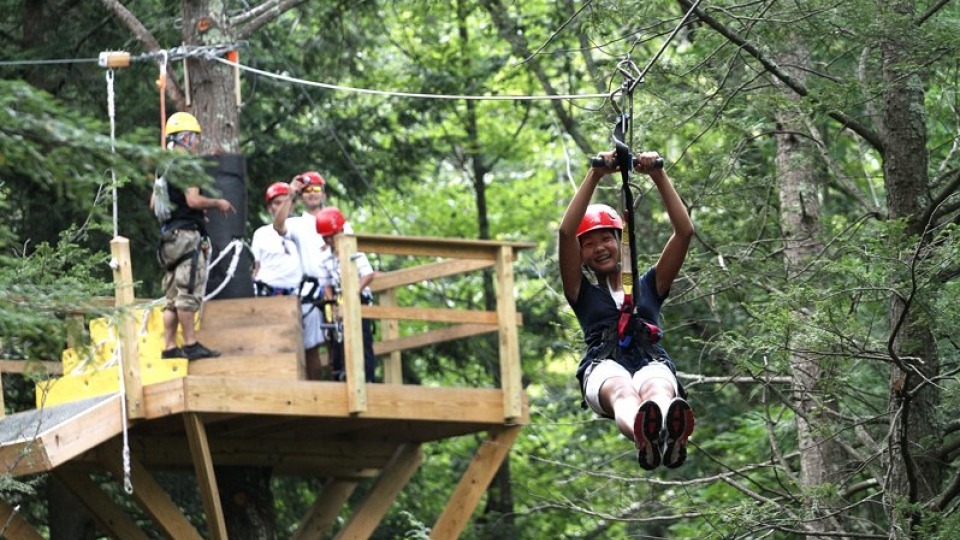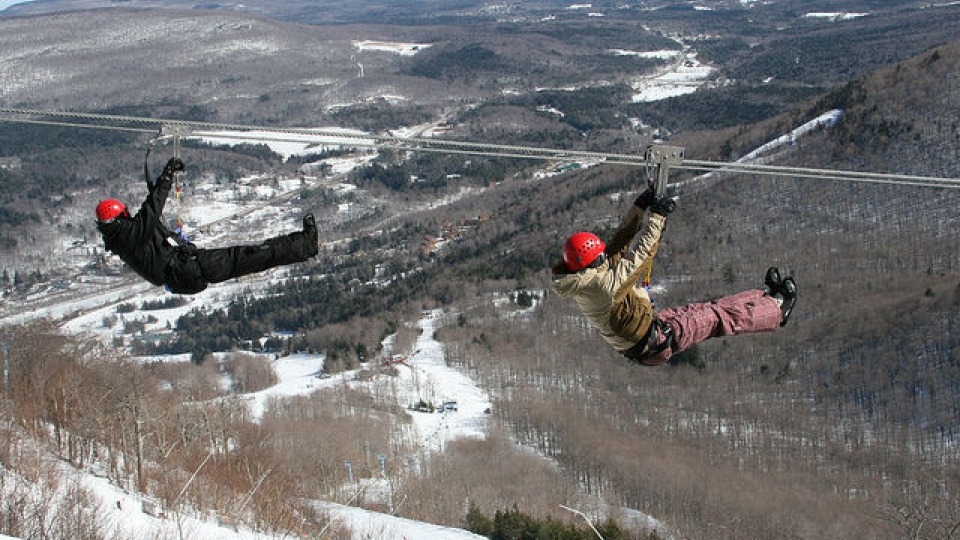 New York Zipline Adventure Tours, Hunter Zipline is the longest & highest zipline canopy tour in North America!
Imagine flying through the air suspended from a cable by only a nylon strap... nearly 600 feet above the ground... at over 50 miles per hour! Take in magnificent views of the Northern Catskills from a point where only birds have gone before.
Over 5 miles of ziplines, some reaching heights of nearly 600 feet above the ground. The summit zips will thrill even the most die-hard adventure seeker, but there are also many more tame, family-friendly zips, canopy tours and adventures for all ages, all ability levels. This is a four-season operation - if you're dressed for skiing or snowboarding (minus the boots), you're dressed for winter ziplining.
New York Zipline Adventures offers incredible outdoor adventure tours ranging from 'mild' family-oriented outings to a 'wild' adventurous experience and everything in between.
There are three distinct sections to the operation:
1.  The Adventure Tower, located just outside the Base Lodge, features four stories of climbing, rope bridges, cable walks.  Challenging guests physically and mentally, you must overcome 9 different obstacles as you spiral up the tower. Each guest has two opportunities to reach the top of the tower. 
2.  The Mid Mountain Tour, located in the forest a couple hundred yards above the Base Lodge. This park offers short ziplines, rope bridges, swinging bridges and other canopy tour elements. Suitable for families and family friendly adventure that sweeps you off your feet and into the tree canopy with a variety of activities. Recommended for first timers as well as thrill seekers, it's an amazing way to view the spectacular back drop of the Catskill Mountains.
6 ziplines & 4 suspension bridges
9 tree platforms
Longest zipline is 650' long and 60' above the forest floor
Exciting 65' rappel to complete your adventure
Must be 60 – 250 lbs & no taller than 6'5"

3. The showcase "Summit Skyrider" tour features criss-crossing, twin-line zips that traverse peak-to-peak to another mountain and back again. The first "summit" zip reaches heights over 600 feet above the ground, and speeds close to 50 miles per hour. This is an extreme adventure and is definitely not for everyone.  Lasts approximately 3 hours.
5 dual racing ziplines spanning 4.6 miles
Up to 3,200 feet long & 600' above the valley
Reach speeds of up to 50 mph
500' self-powered "zap-line" challenge or choose to traverse the Burma bridge
Must be 110-260 lbs & no taller than 6'5"