North-South Lake - Swimming, Fishing, Hiking and Boating near Hunter
Swimming
Fishing
Hiking
Sightseeing
Boating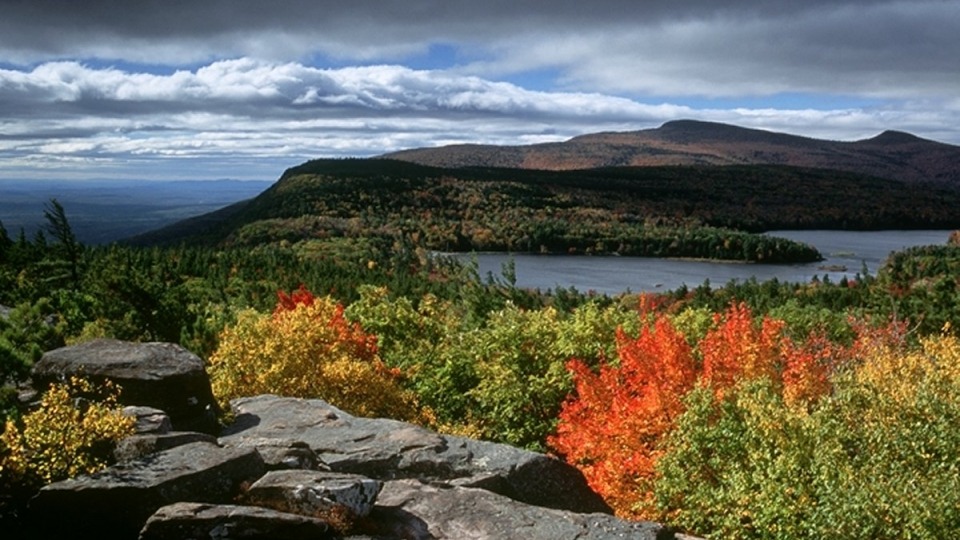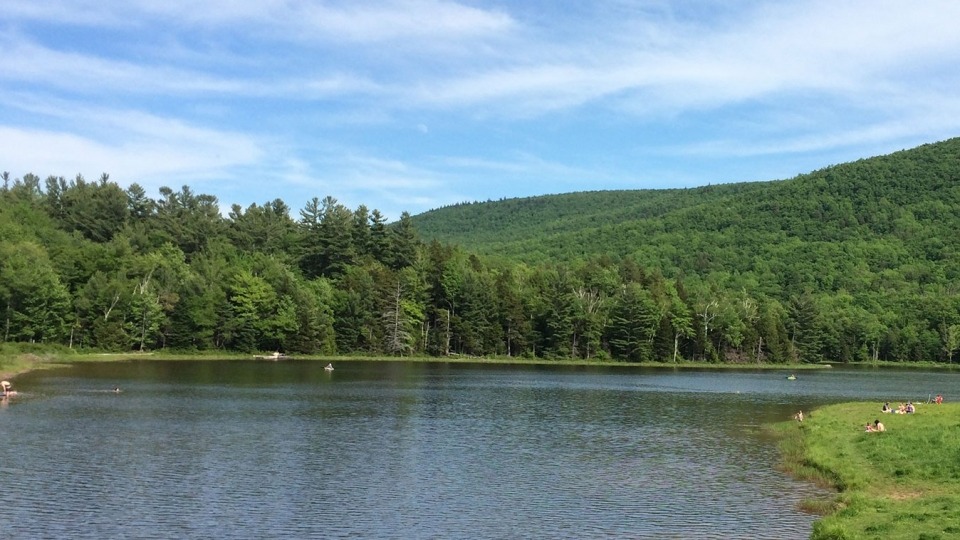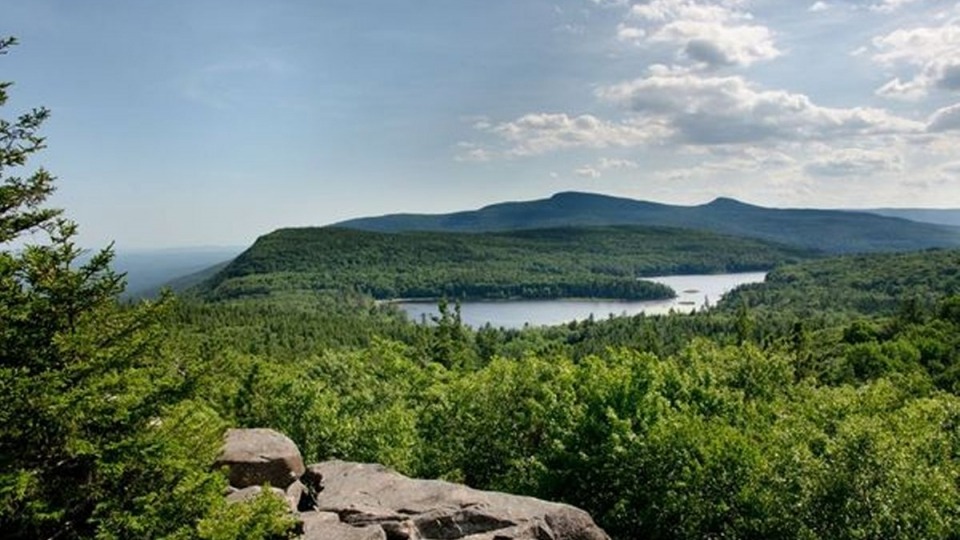 North-South Lake is the biggest and most popular state campground in the Catskill Forest Preserve, offering extraordinary scenic beauty, and historical sites, such as: Alligator Rock, Kaaterskill Falls, and the former site of the Catskill Mountain House. An abrupt change in elevation occurs from about 540 feet above sea level at the base of the escarpment to approximately 2,250 feet at the site of the former Catskill Mountain House. The provinces around the lakes have long provided visitors with exceptional views of the surrounding countryside. It is said that on a clear day, five states can be viewed from the escarpment.
North–South Lake is an 1,100-acre (4.4 km²) state campground in the Catskill Forest Preserve near Palenville, New York and it is operated by the New York State Department of Environmental Conservation (DEC) near the site of the historic Catskill Mountain House overlooking the Hudson River. 
The area is rich in history. It was a favorite subject of painters in the Hudson River school, particularly Thomas Cole. 
Today, the area provides hiking, swimming, boating (no motors), and fishing.
2 lakes; 2 beaches; Two picnic areas: one on North Lake with two picnic pavilion rentals a 20' X 32' and a 44" X 24' (the larger of the two with electricity) and one on South Lake with a 40' X 60' picnic pavilion rental.; 2 picnic areas with tables and fireplaces or charcoal grills; playground; flush toilets; hot showers; boat launch (no motorized vessels); rowboat, canoe, kayak and paddle boat rentals; firewood sales; volleyball; horseshoes; fishing; playing field; trailer dump station; recycling center.
Designated swimming areas are available.  Swimming is only permitted when a lifeguard is on duty. Beach hours are posted at facilities with swimming. To inquire, please contact the campground directly (518) 589-5058