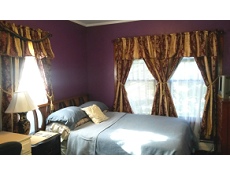 Catskill Getaway 1bd Unit
Cozy and simple 1 bedroom unit, ideal for a couple, couple with a child or friends . Owner lives in the same house.
Cozy bedroom has 1 full bed. Optional foldable mattress (twin size) available upon request (see photos).
Kitchenette for lite cooking, microwave, small fridge, coffee maker, counter-top single burner .
Bathroom: shower and a toilet.
2 miles from Ski Windham, 6 miles to Hunter Mountain. Located in Hensonville (part of Windham, NY). Walking distance to grocery, diner, newly-opened brew pub / restaurant , and a 4 star restaurant.
Very cozy and homey. Off street parking.
Near 100's of acres State Forest Preserves. Ideal for skiers, hikers, Mt. Bikers, fishermen, or just a relaxing getaway stay away from the city.
Walk to Botavia Kill Creek, Nana Gail's Cafe and Deli / Grocery store.
For drinks and dinner walk to renowned Vesuvio's Italian Restaurant, or the newly opened Hamo's Brewery. Short cab ride to restaurants, grills, shopping and scheduled activities and festivals available in nearby downtown Windham, Hunter or Durham.
Hike or bike to nearby C.D. Lane Park (3 miles away), or BlackDome State Forrest (6 miles-hiking trails, open to licensed hunting during season).
Golf nearby at Windham Country Club (2 miles); Christmans (4 miles). Several other golf courses also nearby.
Zoom Flume Water Park aprox. 30 minutes. Skiing, riding, hiking, hunting, fishing, Mt. Biking, local festivals & more.
Availability Calendar:
RATES:
Jan-Feb, Jul-Aug
: Weekend night (Thur-Sun): $95; 3 nights non-holiday weekend: $260; Week night: $75; Week: $525; Month: $1,650
March, June, Sept, Oct, Dec
: Weekend night (Thur-Sun): $89; 3 nights non-holiday weekend: $245; Week night: $69; Week: $497; Month: $1,500
Apr, May, Nov
: Weekend night (Thur-Sun): $85; 3 nights non-holiday weekend: $235; Week night: $69; Week: $476; Month: $1,500
Holiday 3 Nights weekend
: $295 + cleaning fee (add nights at $68)
Holiday 7 Nights week
: $550 + cleaning
Basic Cleaning Fee
: $45/stay or once a week for longer stays
3rd Person additional charge
: $20-25/night;
Child 5 to 12 years old
: $15/night
Online Reservation Fee
: 3.5%
Reservation Request Form: